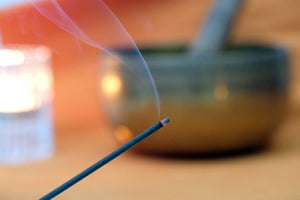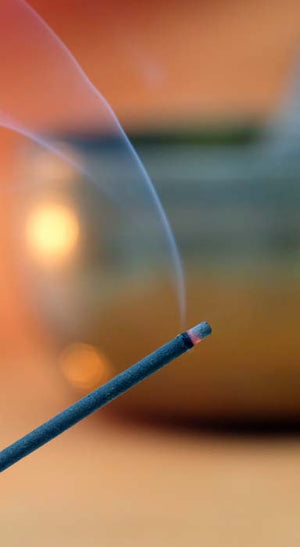 Transform Your Daily Ritual
PLANT BASED INCENSE since 1978
Elevate Your Space

Elevate your space without the harmful chemicals found in the majority of incense.
Perfect for enhancing your home's ambiance or creating a serene environment for your meditation or yoga practice, our incense is carefully crafted to promote tranquility and well being.
Our Process
We make our plant based incenses from scratch using ingredients supplied by nature. We never dip our incenses in chemicals the way most other incenses are made.
Discover our complete process
The Natural Choice Way - Since 1978
At Natural Choice, we've been perfecting the art of making incense since 1978. We've spent over 40 years formulating different natural ingredients to create an authentic experience for our customers. Our incense is made with natural ingredients, carefully selected for their fragrance, purity, and therapeutic benefits. Unlike many other incense products that use synthetic fragrances and chemicals, we use only natural ingredients.
From sourcing the highest quality natural ingredients to blending and hand-rolling each stick, we take pride in every aspect of the production process. Our commitment to using natural ingredients ensures that our incense not only smells great but can help elevate your space and support your personal growth. 
At the end of the day, our goal is simple: to provide our customers with  highest quality natural incense. So if you're looking for an incense that's made with care, experience, and the best natural ingredients, you've come to the right place.
See what our customers are saying
★★★★★

LOVE IT!!
Being a hippie child from the 60s, I have always loved incense/aromatherapy. I must say, these are probably the very best incense I have ever had in my home. I was very skeptical but they are everything the box says they are. Much less smoke and none of that fufu perfumy smell. I use aroma therapy for my spirit-man so the white sage was my first purchase. Very soothing and comforting. My Spirit-Man is happy!
★★★★★

FAVORITE BRAND !
One of my favorite incense brands. I'm sensitive to candles/smoke (itchy throat, eyes, nose, etc.) but have never had a problem with their scents. It burns for a long time, the scent lingers without being being cloying. Guests often comment how they like the smell.
★★★★★

CLEAN BURNING
Best incense I've ever had. Very 'clean' scent. Most incense are overpowering & give me a headache, hence the 'chemicals' they use. Not these!! And they 'really' do burn for about an hour. Timed them. The sandelwood burned an hour & 5 mins. The frankincense burned 55 mins. Was sceptical, hence they're more expensive, but after reading reviews, I'm very pleased with this purchase. Lives up to what they advertise. Only incense sticks I will be purchasing from now on.
★★★★★

INCENSE WITH LONG BURNING TECHNOLOGY
I have my favorite scents, however, all of these incense have created the ambiance sought within my home. Long burning, and qualitatively the best dragon's blood, palo Santo, and white sage incense I've ever known. Were stolen out of my hotel room while on vacation, however, I shall be making many future purchases of these items.
★★★★★

YOU CAN TELL IT'S NATURAL
I am very sensitive to bad chemicals in the products I buy... These are CLEAN and they smell GREAT... I keep buying them over and over I love them SOOOO MUCH!!! Easy 5 stars! Great price too!
★★★★★

OUTSTANDING INCENSE
I have an unusually sensitive nose but I also love having a nice smelling scent in our home after a deep cleaning of the house. I tried other incenses but they gave me an immediate head ache so I thought I would give these a try and I absolutely love them!
★★★★★

IMPRESSIVE
I am very fussy when it comes to incense and I must say...I am VERY pleased with this brand! I purchased the White Sage and it is divine, does not smell perfumey at all, burns clean, and is so calming! Absolutely lovely! Very happy and I will be back for more!
★★★★★

GOOD QUALITY and WORTH IT
I really enjoy the quality of this product! It isn't cheaply made and looks good! I will definitely purchase again. It also doesn't produce any toxic smoke due to it being natural.
★★★★★

REAL FRANKINCENSE
Tried hard to find a frankincense in stick form, and wasted a lot of money trying others. I've finally found this one and it smells exactly like church frankincense on charcoal. Perfect!
lifetime satisfaction warranty
100% Money-back Guarantee
Never make a bad buying decision, we provide a lifetime satisfaction guarantee. If you don't love our products, we'll refund your purchase, no time limit.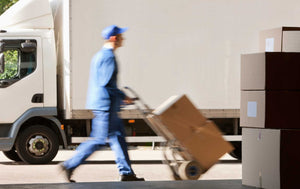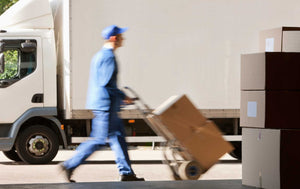 FREE SHIPPING within the USA on order over $20